ESPN approached us to help increase viewers for their film "This Was the XFL" outside of their traditional audience.

 Our team developed interactive digital content and engaging consumer experiences to generate buzz for the upcoming film.
The 'Make a Name for Yourself' site saw significant organic consumer engagement and resulted in categorically-high ratings for the film.
XFL: CREATE A NAME FOR YOURSELF
The XFL had a unique policy of letting players create their own names for the back of their jersey. We thought this was a good opportunity to create engagement by allowing participants on social to create their own personalized digital jersey with their photo and share it with others.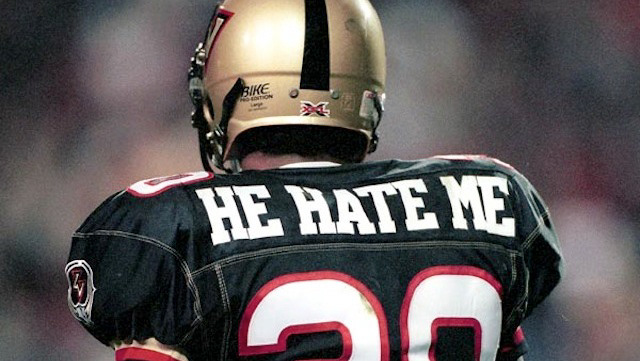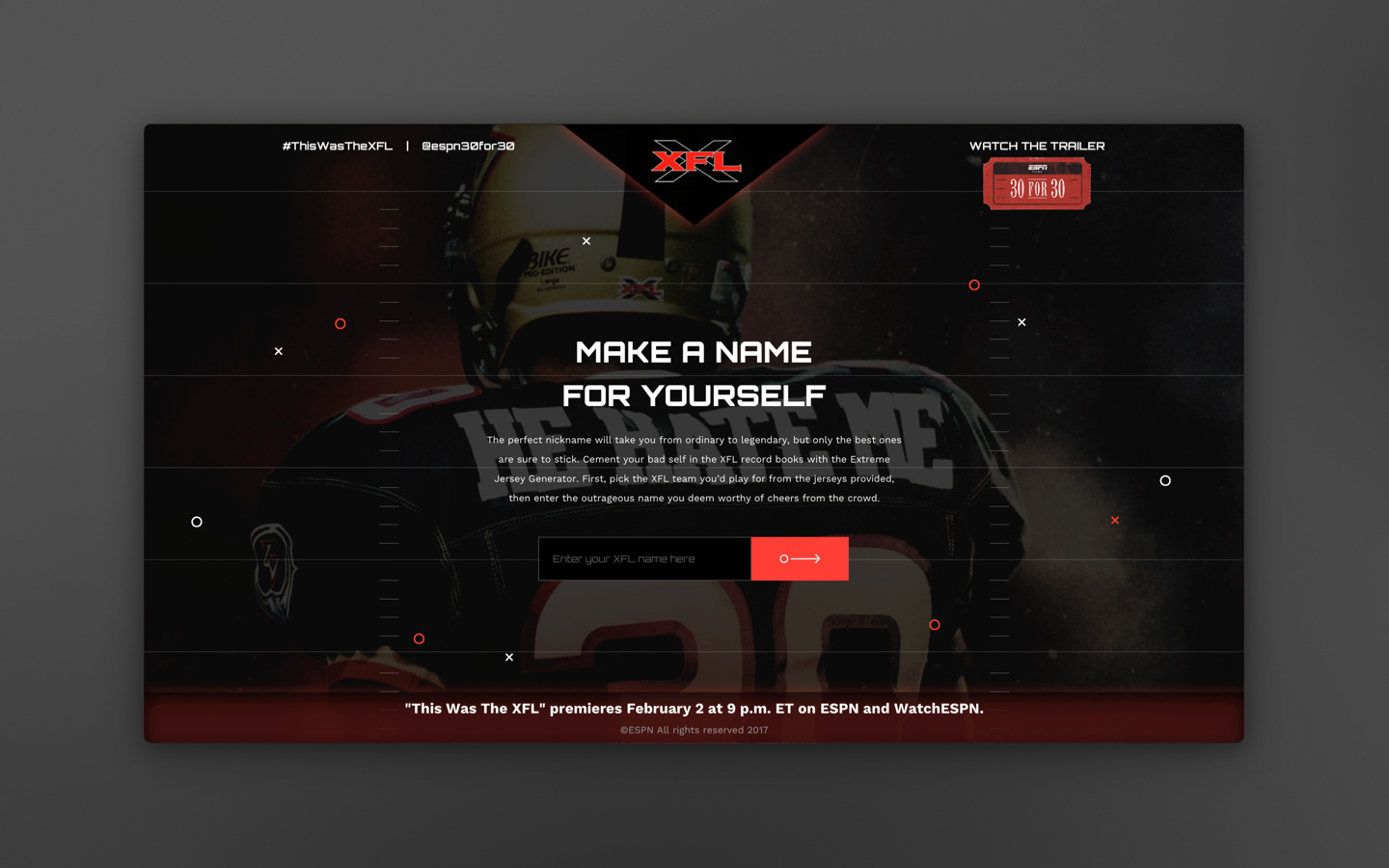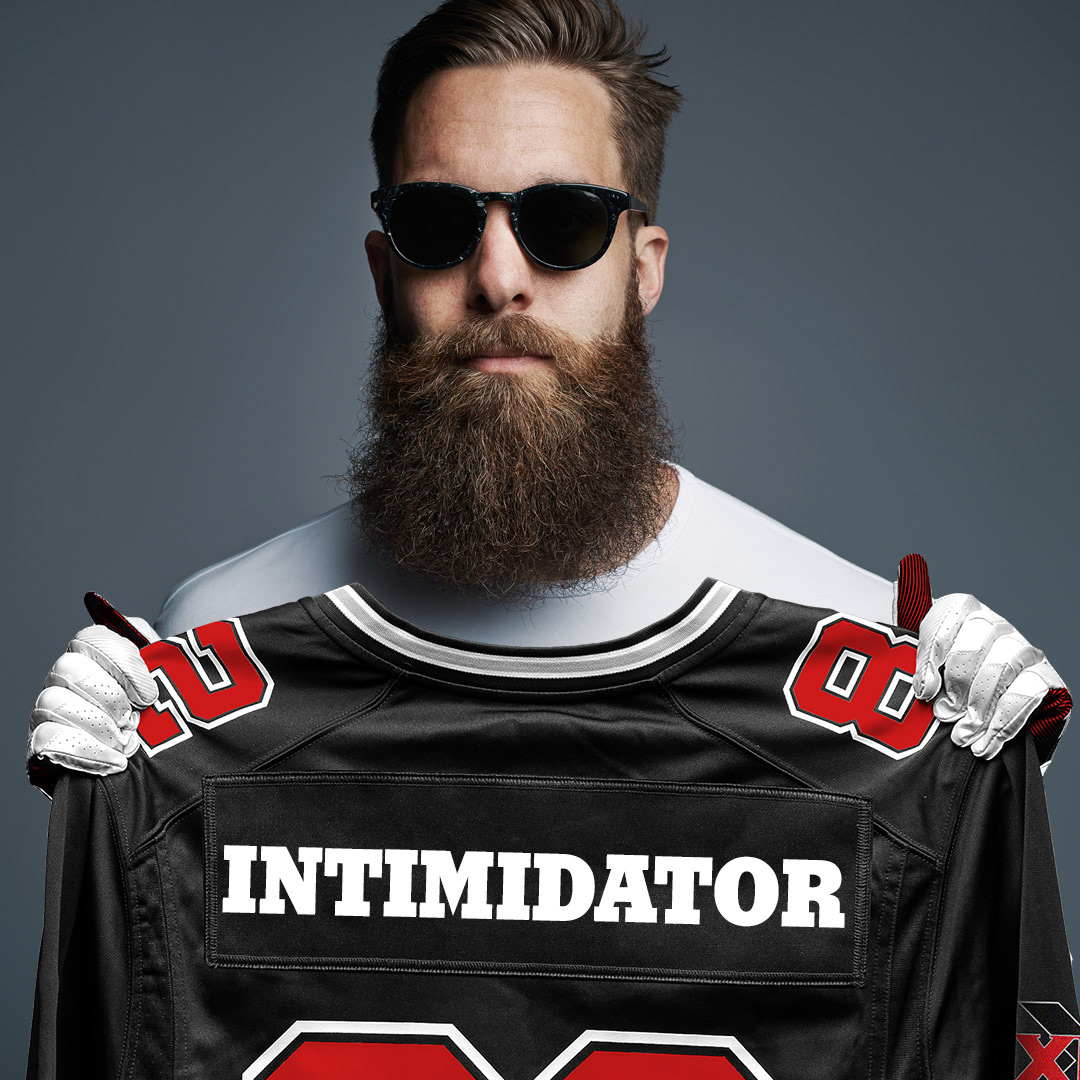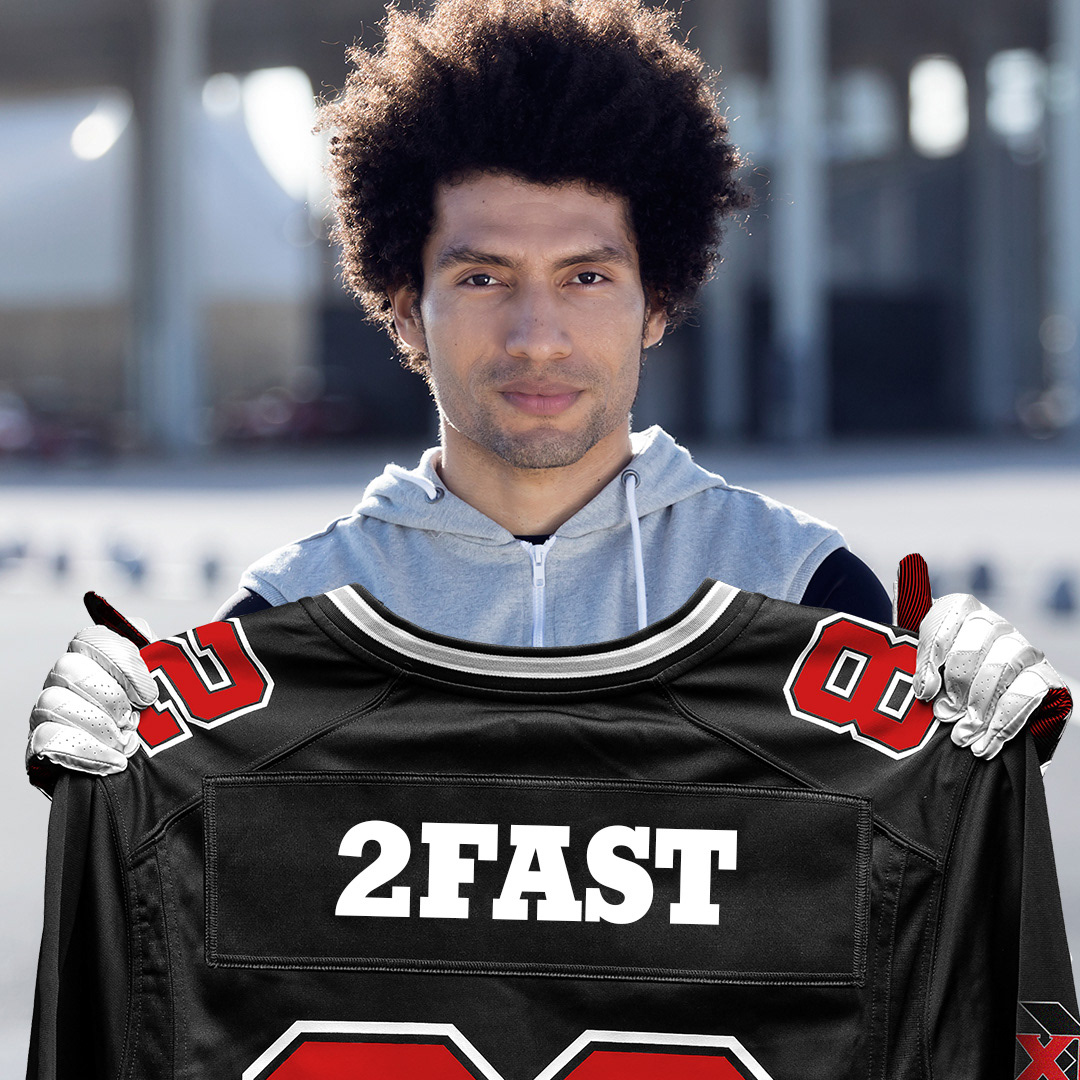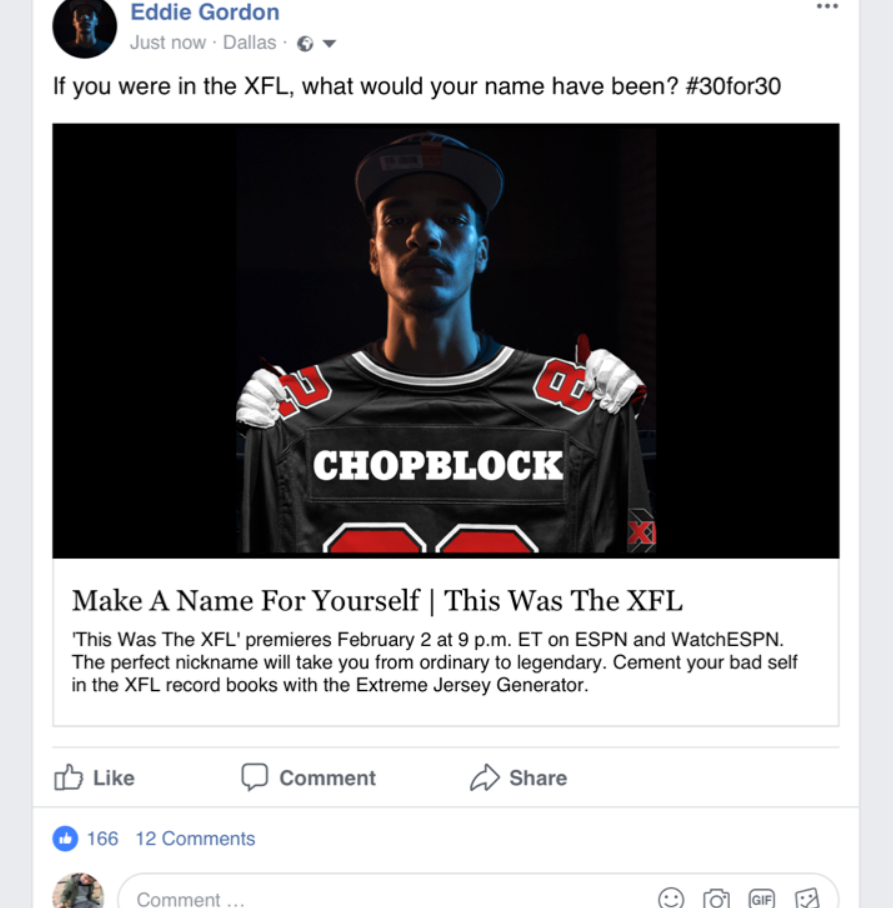 To generate buzz for the documentary we would hold mock press briefings with Vince McMahon that would announce the creation of the new X-leagues - XBA, XHL, XGA and XLB. Our goal was to support the briefings with digital and OOH media to promote the new film.