Twin Peaks' goal was to create an identity that prioritized their unique brand pillars — sports lodge environment, 29° beer and scratch food, without losing sight of the Twin Peaks Girls. 
Our strategy completely rebranded Twin Peaks by creating Jack Timber, the aspirational lumberjack  who represents the masculinity of their consumers and also serves as the voice of the Lodge Mantality campaign.
The strategic majority of the Lodge Mantality campaign thrived online through digital videos, interactive programmatic display ads and targeted web banners.
We updated Twin Peaks' localized OOH & in store print materials with the new look and tone to help reinforce the Lodge Mantality brand.
Our team helped curate a consistent social feed and engaging narrative to promote the Twin Peaks pillars, which was replicated across all their channels.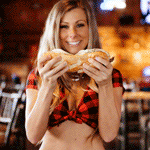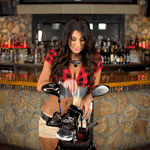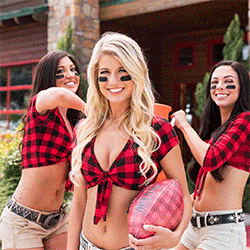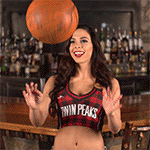 The Twin Peaks annual calendar is a major promotional piece for the brand. We took the opportunity to generate additional video content to help market the calendar and reinforce the Lodge Mantality.
Agency: The Infinite Agency   |   Creative Direction: Jason Heatherly   |   Copywriter: Jordan Spencer
Since the rebrand entered the market, Twin Peaks has seen unprecedented national growth. Our reporting and analytics revealed a heavy increase in positive social engagement and brand recognition, plus industry leading video completion percentage for digital ads.