The mission was to create impactful OOH and print executions that built significant awareness for the new, innovative features and product releases. Our executions ranged from traditional billboards, wallscapes, and complete station dominations in Boston and New York, to full page newspaper ad campaigns.
Galaxy S5, Gear 2 and Gear Fit Launch
With the launch of several new Samsung products at once, our goal was to highlight each piece of tech collectively, without prioritizing one over another.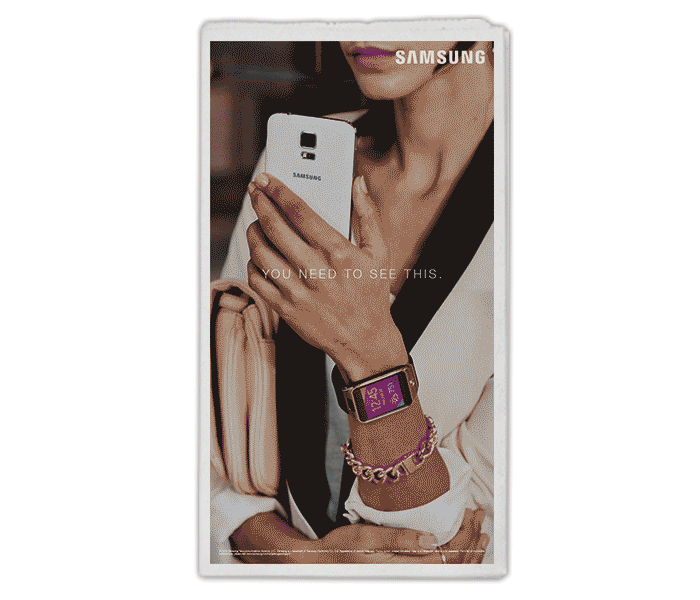 Galaxy S6 edge+, Galaxy Note5 Launch

When Samsung released their two innovative, state of the art phones, we ran comparison ads that promoted each device's unique qualities as well as the recently released standard features.
In 2014, Samsung launched its proprietary music, video and VR streaming services though Milk. Our task was to develop the art direction for the brand.
Campaign Launches & Mechanical Supervision
The Samsung campaigns involved substantial print & OOH media buys. Part of my responsibilities involved building, editing and approving hundreds of production pieces, so that the  campaign's stayed consistent no matter the media.
Agency: Commerce House   |   Creative Direction: Vincent LoPresti & Leigh Sander   |   Copywriter: Jim Bowling