Our ask was to create trendy social content and innovative digital programs to support special event campaigns and seasonal promotions. Our solution was to create culturally relevant and engaging, thematic content for Pizza Hut that reinforced the national campaigns and the brand's family friendly personality.
Pizza Hut asked us to produce nearly 30 images, GIFs and cinemagraphs, to thematically support their Halloween and Fall promotions, which featured a new Oven Hot Delivery System and two topping pizzas.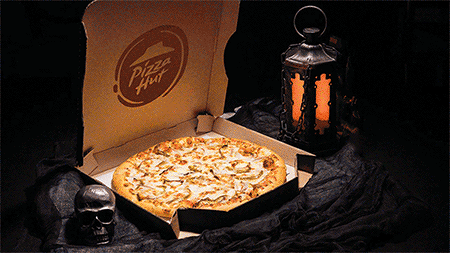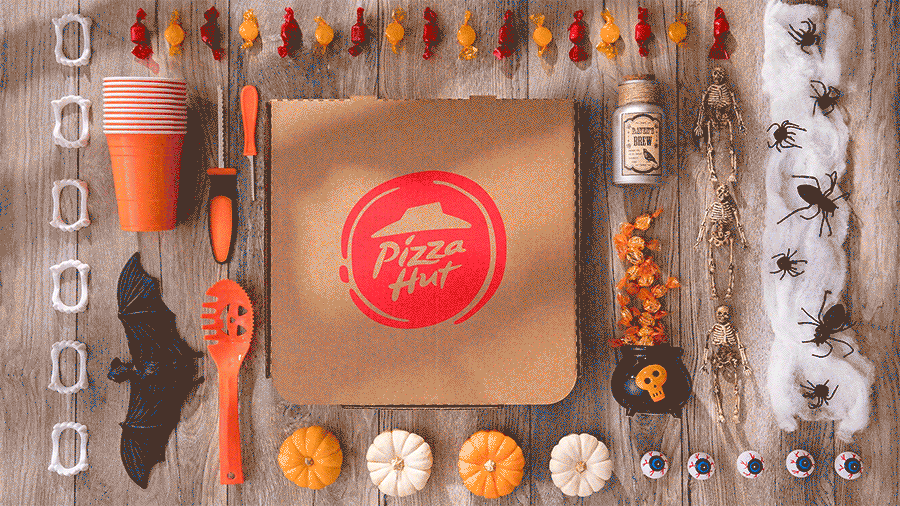 To amplify Pizza Hut's partnership with the NCAA and Final Four, we developed an interactive webpage to promote a sweepstakes for the Pizza Hut Pie Tops sneakers. Visitors to the site digitally searched a 360° image, for the chance to win the Pie Tops and various other prizes.
With April fools approaching, we brought the brand a couple creative concepts to capitalize on the annual advertising opportunity. Options varied from Pizza Hut athleisure wear pie flops.
Agency: The Infinite Agency   |   Creative Direction: Tim McCarthy   |   Photographer: Adam Stewart